24/7 Bail Bonds
24/7 BONDSMAN HELP ACROSS OKLAHOMA CITY

Bail Bond Help When You Need It
No one wants to spend the whole weekend in jail waiting for traditional business hours. Here at Break Free Bail Bonds, we recognize that the law doesn't wait for the usual 9–5 weekday hours. We offer bail bond services around the clock, every day of the year, so that you or your loved one doesn't have to wait in jail for regular business hours to arrive. Connect with us for 24/7 bail bonds help across Oklahoma City and get our years of experience to provide you with quick, trusted bondsman services.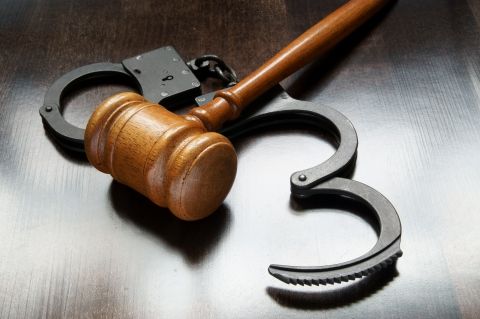 How Bail Bonds Work:
If there is a warrant out for your arrest, you can set up a "walk-through" booking and be eligible for preliminary bail when you surrender yourself
After an arrest, bail will be set by a judge.
The bail amount will vary depending on things like the severity of the charged crime, criminal record, work history, community involvement, and so on.
Once the bail amount is set, you or a loved one can arrange for bail to be posted by a bondsman. Typically, you'll need to pay around 10% of bail. You will likely also need a co-signer.
Your bondsman will schedule a walk-through at the jail and post bond.
After being released, the individual will meet with the bondsman and sign their part of the agreement.
Your bondsman will also schedule weekly phone check-ins and other guidelines per the conditions of release.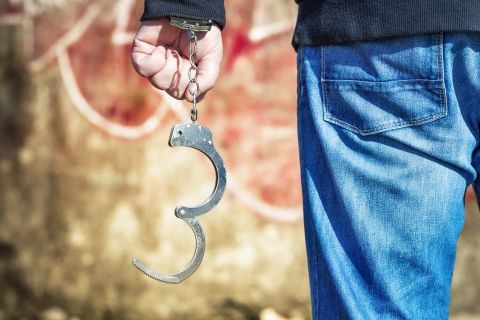 24/7 Bail Bonds
The Eighth Amendment of the U.S. Constitution states, "Excessive bail shall not be required, nor excessive fines imposed, nor cruel and unusual punishments inflicted." As usual, our founding fathers had some smart ideas. They knew that if someone was arrested, it was morally wrong for them to be stuck in jail unless an outrageous amount of money was paid to the state.
Break Free Bail Bonds knows that part of the constitution is one that's often overlooked until you or a loved one are taken into custody. That's why, here in Oklahoma, we're all about making the bail process as quick and efficient as possible. Since bad news doesn't confine itself to normal business hours, we make it a point to be available to help out 24 hours a day, seven days a week. Our team can get a bond for any charge that allows bail, including:
Drug charges
DUI/DWI
Unpaid traffic tickets
Assault and battery
Child support
Theft
Weapons violations
Experienced Help for Bail Bond Needs
One of the most important things to understand about the bail/bond process is that paying bail is not the same as admitting guilt for a crime. When you agree to have a bondsman post bail for you or a loved one, that does not mean that individual is guilty, and the courts of law don't correlate bail with guilt. Instead, think of bail like giving the courts an IOU. When a bondsman posts bail, it's a way of getting an individual out of jail legally; the bond serves as a promise that an individual will return for their court date. That's why there is no reason to wait for regular business hours before seeking bail bond help.
Get bail bond help quickly from the experienced team at Break Free Bail Bonds. We offer 24/7 bondsman services across Oklahoma City to post bail and get individuals out of jail. In order to get out of jail quickly, you or a loved one usually needs to pay 10 percent. If you can't afford it, no problem! We offer easy and affordable payment plans. For more information or to get started, contact us online or by phone today.

Other Bond Services
If you've been arrested, or there's a warrant out for your arrest, it can feel like you're the only one who's ever experienced something like this. You're not, and Break Free Bail Bonds has been helping people throughout Oklahoma for more than three years. We cover a wide variety of charges, including:
Drug charges
Drugs are legally classified as Controlled Dangerous Substances. They are divided into five categories, and your bail amount and potential punishment all depend on the type of drug as well as how you were found to be using it.
Child support
No matter what happens, you are legally required to pay child support. If you're arrested, the cash bail will likely reflect the total amount of support you haven't paid.
Assault and battery
Assault is defined as an action in which physical harm is threatened upon another person. Battery is the actual attempt to physically harm someone else. These are two separate charges, but people can be charged with both.
Domestic violence
This is classified as the threat of or intended physical harm to a spouse, a current or previous dating partner, a foster parent, a family member, or someone with whom the offender lives with or has a child with.
Weapons violations
Here in Oklahoma, gun ownership is legal if you're 21 years old, have a valid driver's license, take a training course, pay the licensing fee, and are an American citizen. The license must then be renewed every five to 10 years. It's legal to own the majority of knives, but it's illegal to carry them concealed or openly.
Theft
There are a number of varieties of theft in Oklahoma. Petty larceny is the theft of property with a value less than $500, and it's a misdemeanor. Grand larceny is theft of property worth more than $500, and it's a felony. Pickpocketing and theft of an automobile or livestock are also considered to be felonies.