Municipal Bail Bonds
TOP RATED LOCAL® BAIL BONDS

If you or a loved one has been charged with violating city ordinances, such as traffic violations, city curfew laws, and other minor offenses, Break Free Bail Bonds in OKC is here to help. We understand that being arrested for a municipal offense can be a confusing and stressful experience. That's why we're here to help you navigate the bail bonding process and get you or your loved one out of jail as quickly as possible.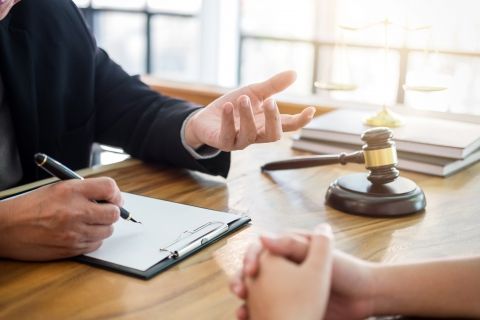 Why Work With Us?
When you work with us, we'll take the time to explain the bail bonding process, answer any questions you may have, and provide you with the support and guidance you need to secure a municipal bail bond. We work with clients in Oklahoma County and surrounding areas, and we have a reputation for providing compassionate, professional service that gets results.
Municipal Bail Bonds
To secure a municipal bail bond, you'll typically need to provide us with some basic information, such as your name, address, and contact information. We'll also need to know the amount of bail set by the court, which can vary depending on the nature of the offense. Unlike criminal misdemeanor or felony bonds, municipal bail bonds are typically smaller in amount and require less collateral.
Flexible Payment Options
Once we have this information, we can work with you to secure the bond and get you or your loved one released from jail. We offer flexible payment options and can help you understand your rights and responsibilities throughout the bail bonding process.

Contact Our OKC Bail Bond Company
If you or someone you know has been arrested for a municipal offense, don't hesitate to contact us. Our experienced bail bondsmen are available 24/7 to answer your questions and provide the support you need to get through this difficult time. Contact us today in OKC to get started.