Traffic Violation Bail Bonds
TOP RATED LOCAL® BAIL BONDS

Breaking traffic laws is a common occurrence, and it can happen to anyone. You might have been driving a little too fast or missed a stop sign. However, a small mistake can lead to severe consequences, including fines, jail time, and a criminal record. If you find yourself facing charges for a traffic violation, the team at Break Free Bail Bonds is here to help you or a loved one post bail.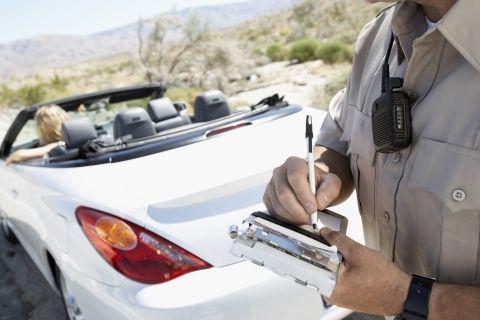 24/7 Bail Bond Services
We understand the stress and confusion that comes with being arrested for a traffic violation. That's why we're available 24/7 to help you post bail and get back to your life. Our experienced bail bondsmen will guide you through the bail process and make sure you fully understand your options.
Some common traffic violations that we can help you with include:
Unpaid tickets

Driving with a suspended license

Reckless driving

Hit-and-run accidents

DUI or DWI
Our team can also help with more severe charges, such as DUI and DWI. A DUI or DWI charge can be especially frightening, as it carries a range of consequences that can impact your personal and professional life. We're here to help you post bail and work towards resolving the charges against you.
Personalized Bail Bonds Plan
At Break Free Bail Bonds, we understand that every case is unique, and we will work with you to create a personalized plan that meets your specific needs. Our goal is to get you released from jail as quickly as possible so that you can return to your life while awaiting trial.
Exceptional Service and Support
We take pride in providing exceptional customer service and support to our clients throughout the entire bail process. Our team is knowledgeable, friendly, and always available to answer any questions you may have. We'll also keep you updated on the progress of your case so that you can feel confident and informed throughout the entire process.

Contact Our Bail Bond Company
If you or a loved one has been arrested for a traffic violation, don't hesitate to contact Break Free Bail Bonds today. Our team is here to help you get through this difficult time, and we'll work tirelessly to ensure that your rights are protected. Contact us online or by phone to learn more about how we can help you post bail and get back to your life.