Criminal Misdemeanor Bail Bonds
TOP RATED LOCAL® BAIL BONDS

If you or a loved one has been arrested for a criminal misdemeanor in Oklahoma City, Break Free Bail Bonds is here to help. Our experienced bail bondsmen specialize in securing fast and affordable bail bonds for individuals charged with a wide range of misdemeanor offenses. If you're in need of bail bonds for yourself or a loved one, contact us today.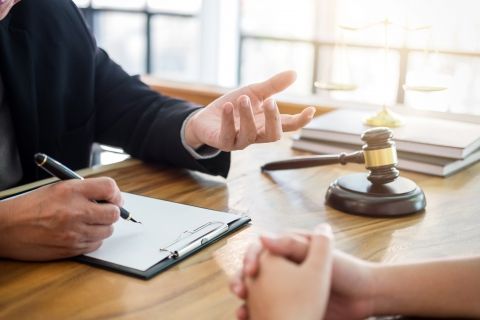 Criminal Misdemeanor Bail Bonds
Criminal misdemeanors are considered less serious than felonies, but they still carry the potential for jail time and hefty fines. Common examples of misdemeanor offenses include traffic violations, DUI, petty theft, simple assault, and disorderly conduct.
Support, Guidance, and Resources
At Break Free Bail Bonds, we understand that being arrested for a misdemeanor can be a stressful and overwhelming experience. That's why we're committed to providing you with the support, guidance, and resources you need to navigate the bail process with ease.
Our team of knowledgeable bail bondsmen will work with you to determine the best course of action for securing the necessary funds to get you or your loved one released from jail. We offer flexible payment options, including affordable payment plans, to ensure that our services are accessible to everyone, regardless of their financial situation.
Information and Resources
In addition to helping you secure a bail bond, we'll also provide you with all the information you need to comply with court requirements. We're dedicated to helping you break free from the stress and uncertainty of the legal system and get back to your life.

Trust Us with Bail Bonds OKC
If you or a loved one has been arrested for a criminal misdemeanor in Oklahoma City, contact Break Free Bail Bonds today for fast and reliable bail bond services. Our expert team is standing by to help you break free from jail and get back to your life.